Our Services
Preventive Care

We utilize digital xrays, perform cleanings and offer periodontal care.

Clear Correct Orthodontic Care

Patients can use clear aligners comparable to invisalign to move their teeth to proper alignment. For more information visit www.clearcorrect.com

Teeth Whitening

We offer KOR whitening, the strongest and our best offering of whitening product to date. For more information visit www.korwhitening.com

Restorative Care

We offer composites, amalgams, ceramic crowns, onlays, veneers and fixed bridges.

Dental Implants

Dental implants may be an option for people who have lost a tooth or teeth due to periodontal disease, an injury, or other reasons.

Root Canal Treatment

Simple to moderate cases offered.

Extractions

Simple to moderate cases offered.

Digital Scanning

We offer impression free digital scanning.
Meet Your Dentist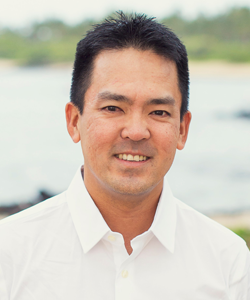 Dr. Igawa was born and raised in Hilo, Hawaii, graduating from Waiakea High in 1998. He graduated from the University of Missouri in Kansas City 6 year BA / DDS Dental program in 2004 and completed a year of Advanced Education in General Dentistry Residency in 2005. Dr. Igawa enjoys spending time with his wife and two children. He also loves traveling, food, and playing golf.